Neutral —
the exhibition
Here are some pictures from the graduation exhibition (June 25—July 1, 2005) at the Royal Academy in The Hague.
To get the visitors to focus their attention on the miniature details that are the essence of this project, all disturbing factors have been removed from the room.
The posters are placed all over the academy so that visitors would not immediately connect them to this project, and to see if they would, as planned, only see the poster and not the typeface.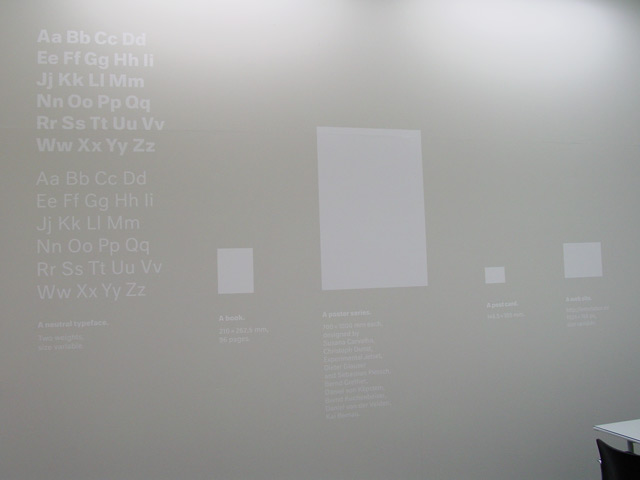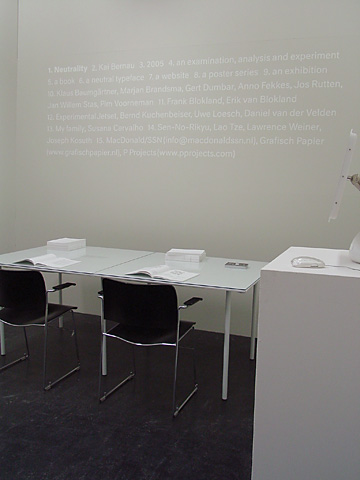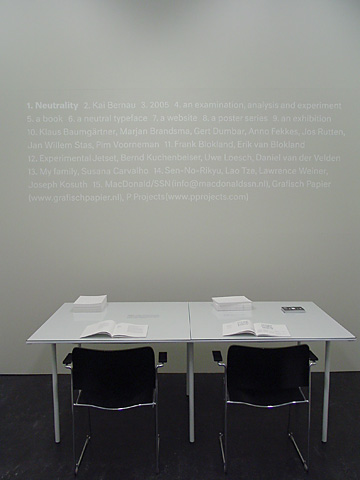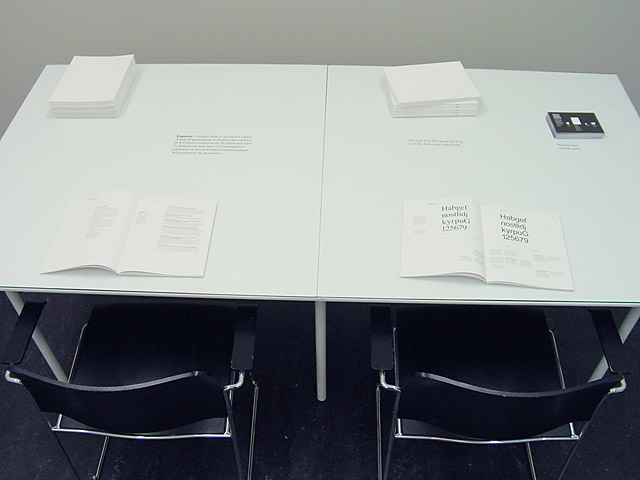 More images to come soon.